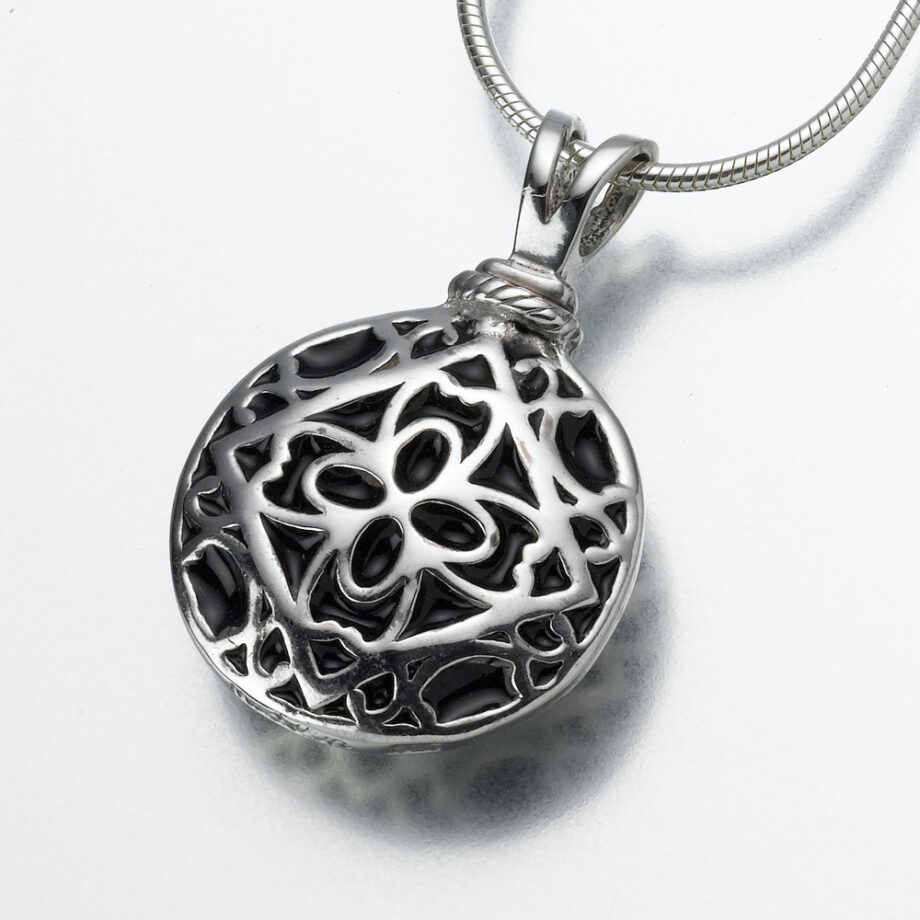 Filigree Round Pendant
Our pendant has a black lacquered background with a raised filigree design. It can be filled through a threaded screw on back. Plain high polish back allows for 3 characters of engraving. Available in 14K white or yellow gold. Call for pricing.
Pendant Includes an attractive black velvet gift box, glue, care card, filling funnel and instructions, screw driver (if needed).
Make an inquiry