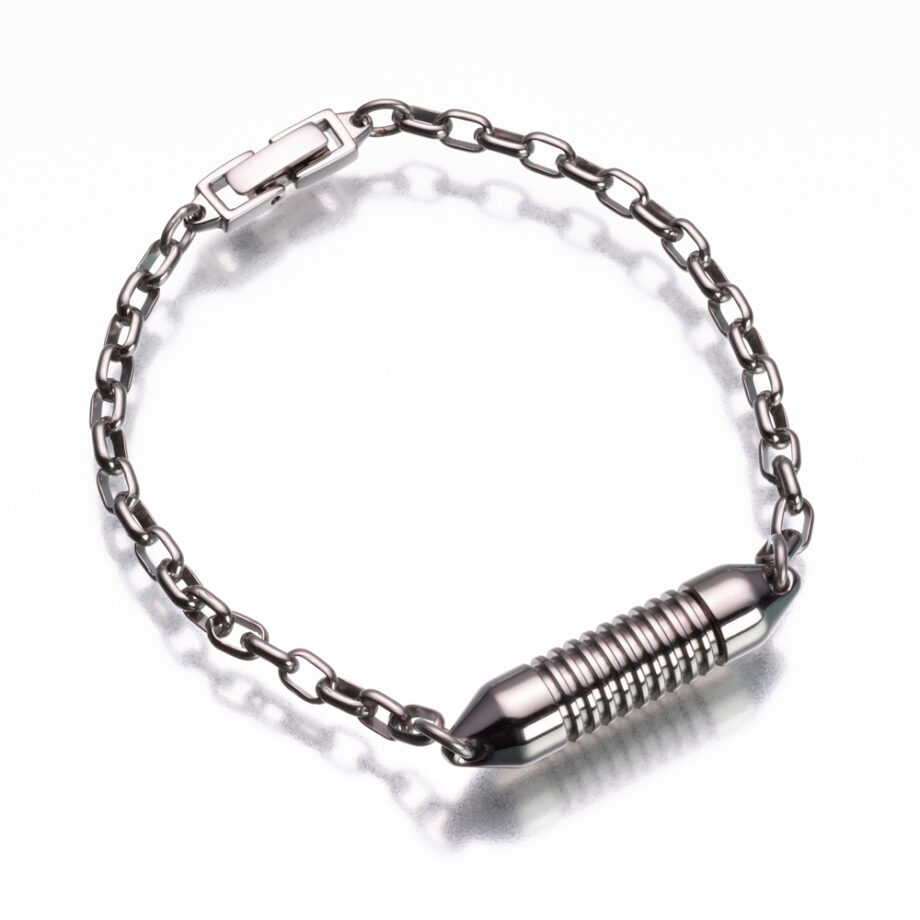 Titanium Bracelet Narrow Band Rollo Link
Our titanium bracelet offers a striking design, and amazing wear ability for both men and women. As lightweight as they are lustrous, these beautiful pieces are crafted from highly durable titanium. Prized for it's health benefits as well as it's long-lasting beauty, titanium is stronger than steel but surprisingly lightweight. This titanium is non-magnetic and hypoallergenic, which makes this unique material ideal for everyday wear. Titanium is not engravable. Chain links are not adjustable. This pendant fills through a threaded cap on the chamber.
Pendant Includes an attractive black velvet gift box, glue, care card, filling funnel and instructions, screw driver (if needed).
7.5 inches long
Make an inquiry