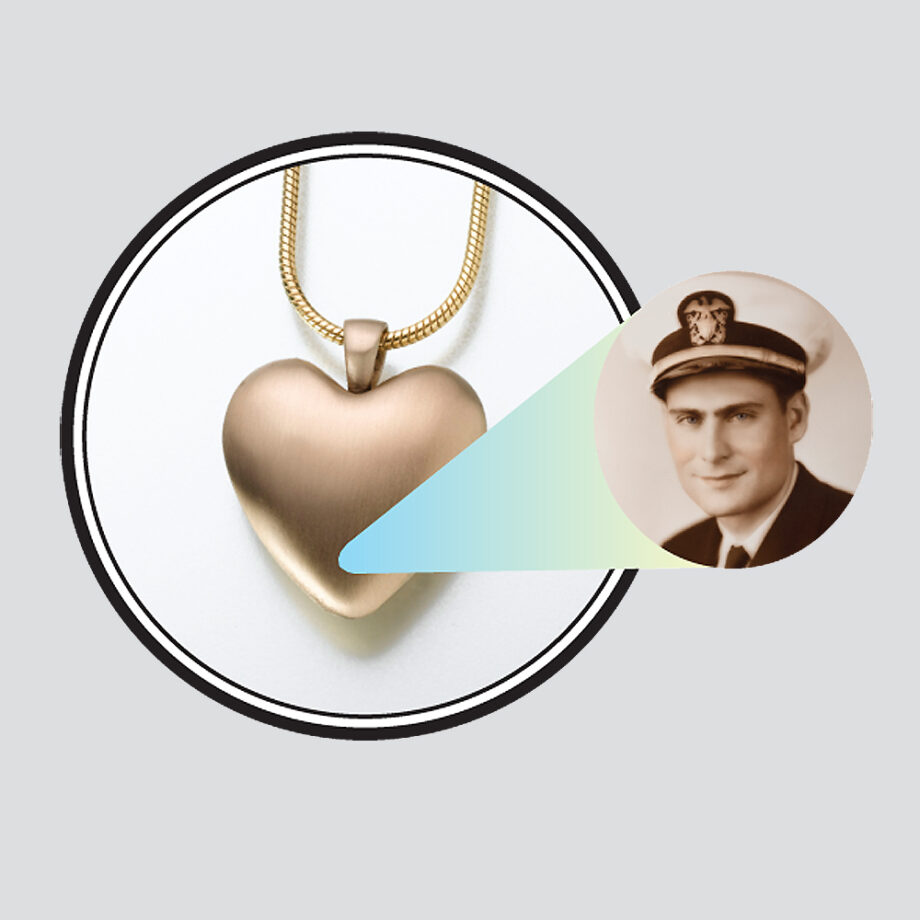 Micro Picture Lens Bronze Heart Pendant
This unique keepsake has a fillable chamber and a hand-crafted lens. The photo is laser etched onto the lens, inserted into the pendant, and is magnified 160 times. You are able to view the photo or verse by holding the pendant up to your eye and looking through the hole. It is magnified so much that the whole Lord's prayer would be readable inside. Ships approx. 8 Days. This pendant can have up to 8 characters of engraving.
Pendant Includes an attractive black velvet gift box, glue, care card, filling funnel and instructions, screw driver (if needed).
Make an inquiry